Calgary is full of amazing talent and we are always thrilled to collaborate and work with the creative artists that call this city home. As a Calgary makeup artist we are continually involved in the most amazing projects, including everything from beautiful weddings to incredible fashion shoots. We've had the privilege of working with amazing musicians at the Juno's and beautiful real brides all within one weekend. Calgary is growing into a beautiful, artistic and creative community and we love being a part of it!

Today we want to share with you one of these amazing projects, and it's a special one as it mixes the best of weddings with fashion. For this project worked with the talented designer Daphne Newman Designs to help create the sexy and romantic look she needed for her 2016 collection shoot.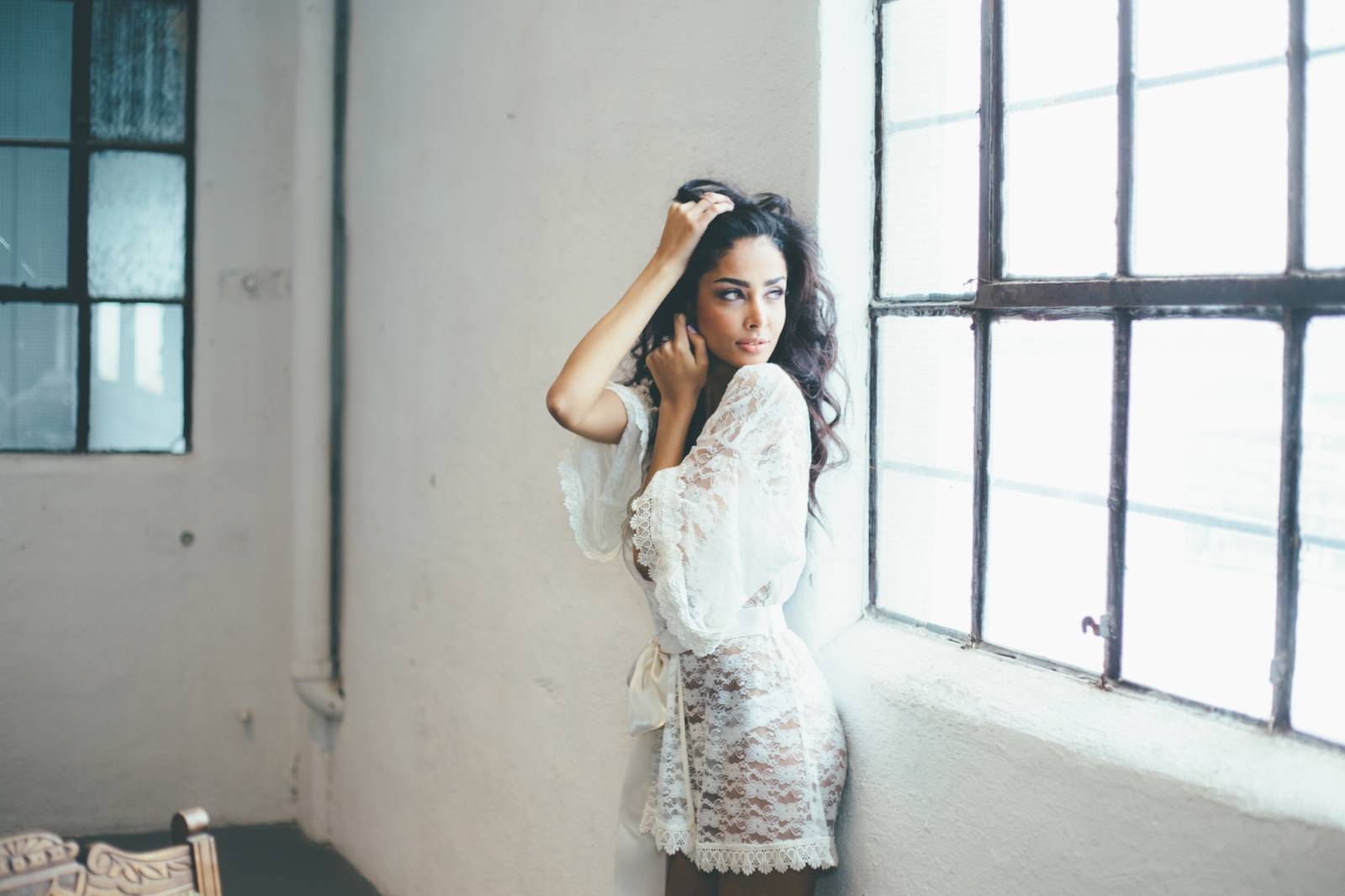 Born in Vancouver, Canada, Daphne Newman has spent her life devoted to a world of couture design, fabrics and lace. Well-versed in the history of European fabrics and techniques, Daphne's work is inspired by the classic romance of the Old World and a love for design. From Paris to Rome, each piece in Daphne's bespoke wedding veil and luxury robe collection has its own story to share. Veils edged with gold embroidering or the delicate finish of Chantilly lace are inspired not only by the bride, but the rich history behind the fabric. With an unwavering commitment to perfection and detail, from start to finish, a piece by Daphne Newman can take upwards of 30 hours. All materials are handpicked in Europe by Daphne, where she wanders the Silk Road, tracing the ancient footwork before her, in search of the most elegant and delicate materials for her work. She then carefully trims and hand sews each piece at her studio in Calgary, Canada, where it transforms into a piece that is uniquely yours, that you can cherish for years to come.